We can make all kinds of disposable nonwoven hotel slippers.

Our new & competitive slippers is bamboo shoot sheaths slippers. Their main raw materials are the sheaths of Mao bamboo shoots on Dabeishan Mountain in China. Slippers are sewn up by hand, made refinedly. Its advantages:
with ftagrance and natural green of Mao bamboos .
environmental protection and healthy,
comfortable and beautiful,
portable and durable,
economic and sanitary,
never injure floor and carpet,
good breathable ability and salubrious,
can avoid dermatophytosis and other feet complaint.
Product Image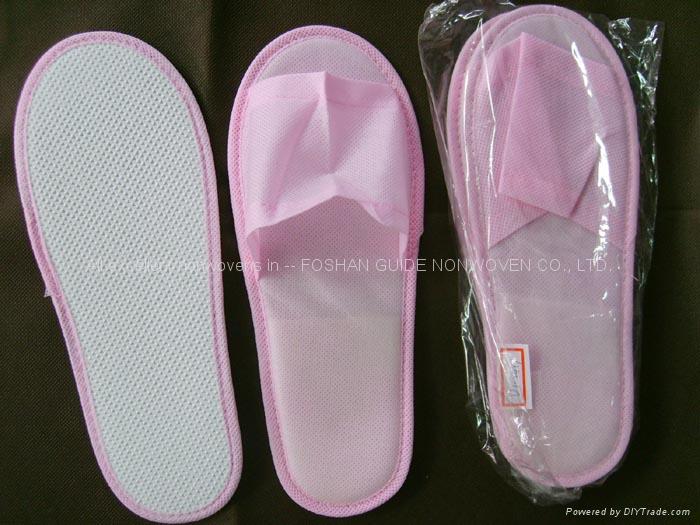 Hotel slipper